Cafe Karpathos was founded in 1985 by Thula and Elias.
Our place was famous for it's international table. A table with two benches where everyone was in contact with each other. No matter if you were a fisherman, doctor, manager or tourist. People from everywhere where there to talk, drink, eat and have fun. Greek, Norwegian, Fins, Dutchmen, English, French, Swedish, etc, etc.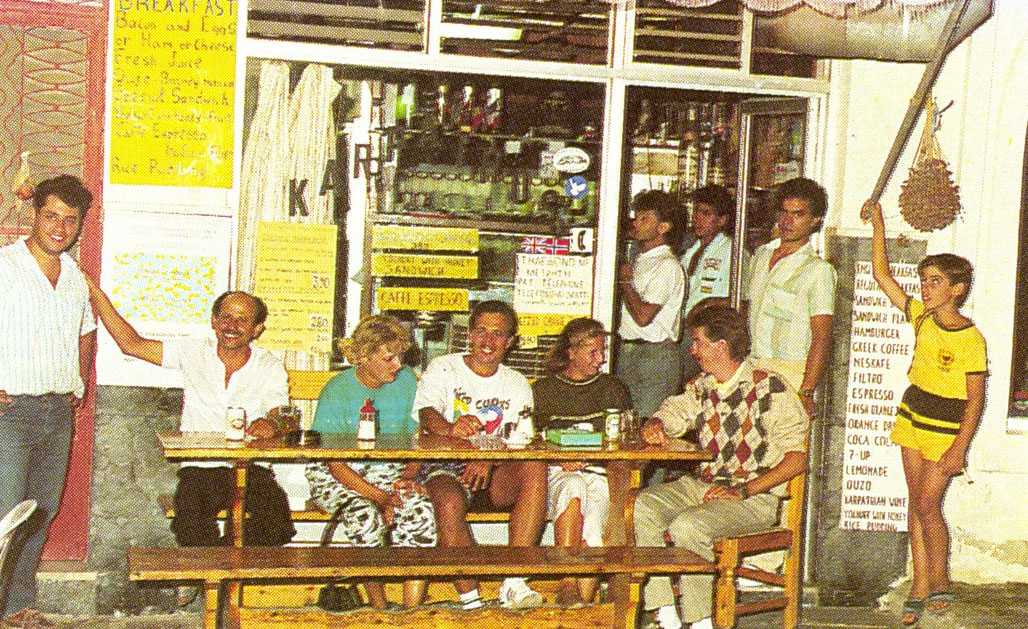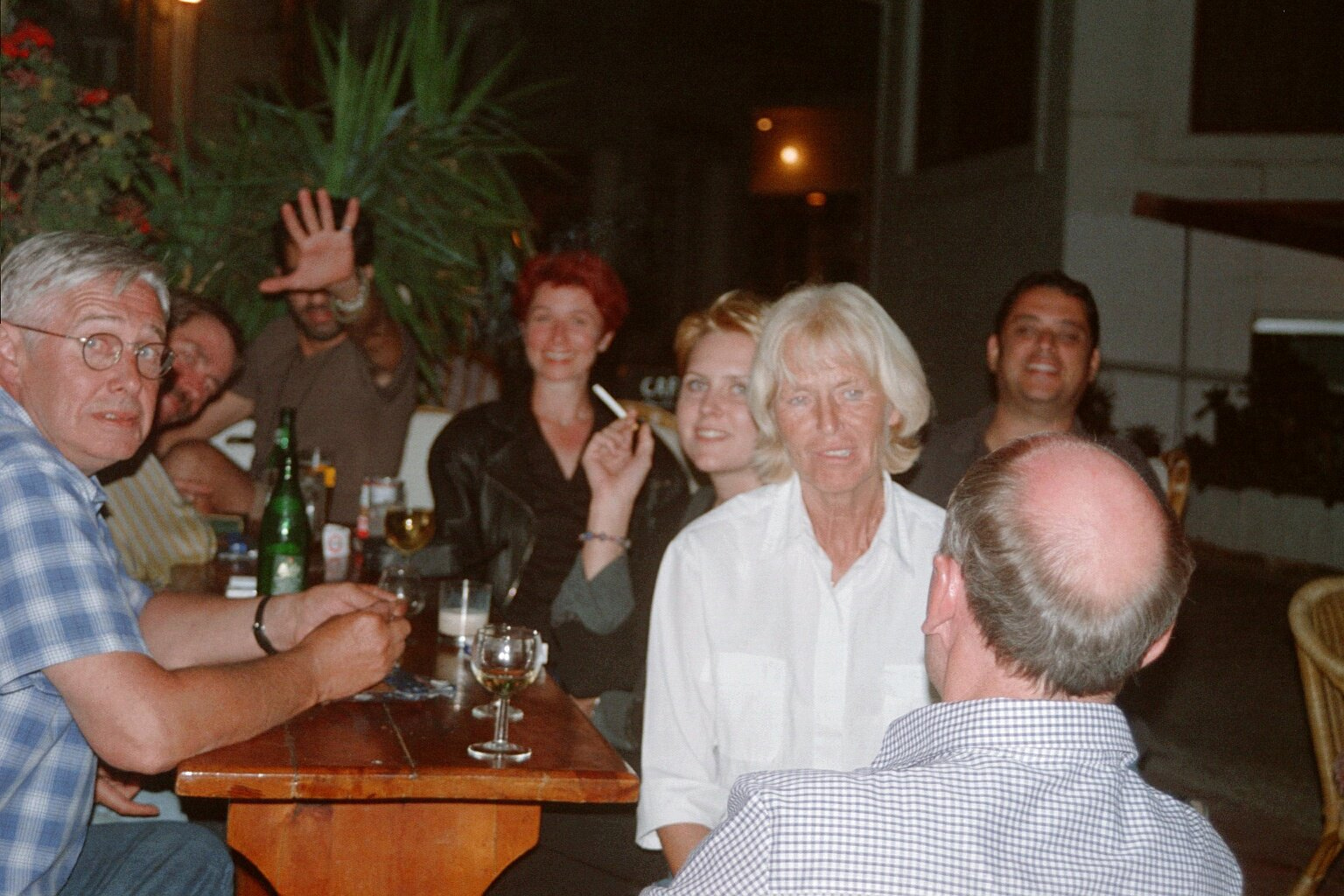 The table is moved inside and now the terrace is filled with comfortable chairs. But the hospitality and feel at cafe Karpathos will be the same for ever.